Vu is one of those Indian brands, which has captured its market real fast and has now come out to be one of the strongest producers of the best-LED TVs in India within the budget. It is, what you may call a disruptive brand, dislodging the giant brands like LG and Samsung from their positions of power as far as the market of televisions is concerned. With the help of its innovative marketing techniques, it has tapped a huge consumer- base. Here are some of its exquisite features, which have helped Vu capture the market the way it has done:
·         4K TVs
TVs have now grown past Full HD and entered the domain of 4K i.e. almost four times the clarity that you could get in Full HD TVs. Vu has the Iconic as well as premium ranges of 4K TVs, which also include a few curved ones as well as far as design is concerned. Along with the WCG i.e. Wide Color Gamut Technology and 4K resolution, the screens show incredibly detailed pictures with stunning colors.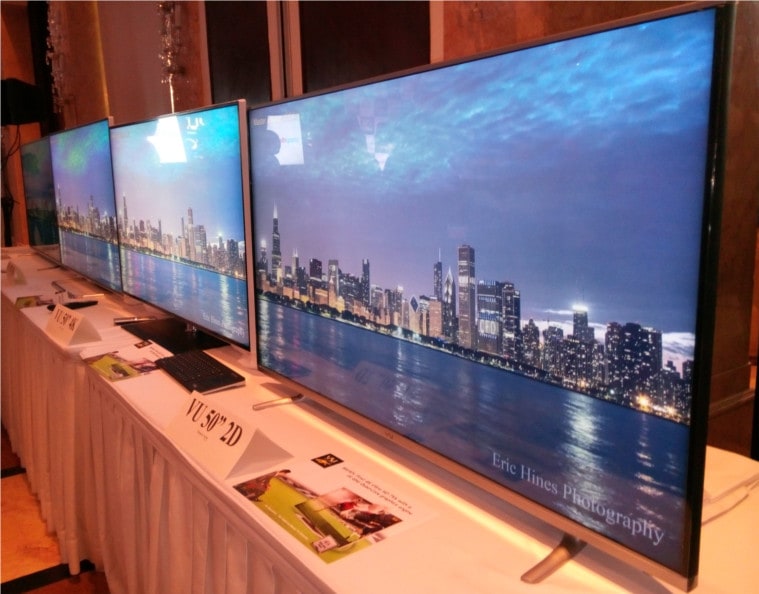 ·         Sound Surround and Sonics
The 4K TV viewing experience is complemented by dbx-TV to produce a superior quality audio effect. It also makes some automatic audio improvements like volume, equalizations, custom calibration etc. Its three-way technology of Total Volume, Total Sound and Total Surround has the secret of providing the users with a Smart audio-visual experience.
·         The 3D Experience
We don't see the world as a flat screen in reality, right? So why should the virtual world be flat as well? To make this possible, Vu has brought to the market curved TVs, curving mainly the edges of the images so that the 3-dimensional experience is made possible. Also, the curved screens provide sharper contrast and much clearer images.
Overall, VU's popularity is growing at an incredible pace and in the coming years, it would see unprecedented growth if they continue at the same rate. Its revenues in just one year, itself speaks volumes about its popularity and acceptance in the television market.  Also, the fact that it is selling so easily online using e-commerce, also shows how the market and the consumers have changed over the years. However, they do have outlets in major cities like Mumbai, Indore, Pune and some others. So if your budget is lesser than your expectations, Vu is the brand you should look forward to.